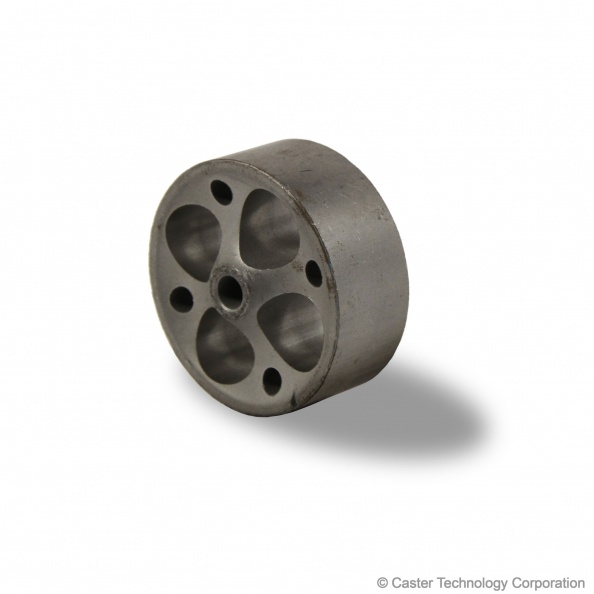 Sintered Iron wheels are strong, durable and highly resistant to abuse in tough environments. Great for lighter duty applications that require a wheel to hold up to abuse.
Features:
Made by compressing powdered iron into a wheel mold for a strong and durable wheel.

Withstand high temperatures (-45F to +500F) and exposure to abusive environments.

The tread edge is machined round to help prevent floor damage that can occur during any side shearing under heavier loads.

High abrasion resistance.

Aesthetically pleasing design.

Easy rolling.

Cost effective.
Wheel Diameters:
Wheel Widths:
Weight Capacity:
Options:
Applications:
Autoclaves

Bakeries

Meat Processing

Construction

Material Handling

Tow Lines

Store fixtures